A Global leader in Education, Research and Health care for nearly 10 decades..
1916
Establishment of KLE Society's G.A. High School (Anglo Vernacular), Belagavi in 1916 by the founding fathers, "Saptarishis" to facilitate "Empowerment through Education", especially for the farming folk in the region.
1933
With the establishments of KLE Society's Lingaraj College, Belagavi, the founding fathers brought opportunities for higher education to people in and around Belagavi.
1935
KLE Society's Raja Lakhamagouda Science Institute, Belagavi initially commenced as part of the Lingaraj College. The separate institution was formally inaugurated by Noble Laureate Sir C V Raman in 1944.
1937
KLE Society commences its first Marathi Medium School in Maharashtra in the form of the Annappa Kadadi High School at Solapur.
1940
KLE Society's S.S.Basavanal Teachers' Training Institute, Belagavi was established by KLE for nurturing teachers for national development.
1947
KLE B.V. Bhoomraddi College of Engineering & Technology, Hubballi is the first college for technical education in North Karnataka.
1963
The dream project of bringing quality health sciences education to Tier II cities was realized with the establishment of the KLE Jawaharlal Nehru Medical College at Belagavi.
1968
By establishing the KLE College of Pharmacy, Belagavi, KLE forays into the nurturing of professionals for the fast-evolving pharmaceutical industry.
1974
KLE Society established its first English medium school at Hubballi. This commenced the era of bringing modern education especially to Tier II cities and villages.
1974
Recognizing the need for legal professionals, KLE Society established law colleges at Hubballi and Gadag.
1983-84
Dr Prabhakar Kore first joins as Director in 1983 and then is elected as Chairman in 1984. His visionary leadership has catapulted KLE into a global entity that is "Transforming lives through Education, Healthcare and Research".
1984
To provide impetus to employment-based education, KLE Society establishes Polytechnic institutions at Hubballi, Chikodi and Haveri.
1985
Under Dr Kore's dynamic leadership KLE takes one more giant step by establishing its first Institute of Dental Sciences at Belagavi.
1986
Breaking the monopoly of metropolitan cities over modern healthcare systems, Dr Kore establishes a 1000 beds Hospital at Belagavi. The facility has grown into a 2400 beds super-specialty multi-organ transplant centre.
1987
KLE established its first Institute of Nursing Sciences at Belagavi.
1991
KLE established the KLE B M Kankanwadi Ayurveda Medical College and Ayurveda Hospital at Shahpur, Belagavi.
1994
Recognizing the emergence of Physiotherapy as a major healthcare discipline, KLE established an Institute of Physiotherapy at Belagavi.
1996
Globalization transformed the Indian economy and generated the demand for Management Professionals. KLE established two Colleges of Business Administration; one each at Hubballi and Belagavi.
1996
KLE revolutionizes Pre-University education by providing training for competitive examinations along with the regular curriculum by establishing its first "Concept Pre-University College" at Bengaluru.
1999
KLE Society's School of Agricultural Training and Research, Mattikopp, Tq. Bailhongal established to educate, train and nurture children of farmers to adopt modern farming practices.
1999
Commencement of the international collaborations of KLE J N Medical College, Belagavi by singing an MOU with University of Illinois, Chicago.
1999
Establishment of KLE's Bachelor of Computer Applications institutions at Hubballi, Gadag and Belagavi to groom talent for the IT industry.
2003
KLE's first Industrial Training Centre (ITC) established at Gokak to provide hands on, employment-oriented training to rural job aspirants in multiple trades.
2006
In a quest for autonomy, KLE establishes an Academy of Higher Education & Research (KAHER), Belagavi for Health Sciences. Since then, this evolved into a multidisciplinary deemed-to-be-university.
2008
KLE Society's KLE College of Engineering & Technology, Chikodi established to take modern day technical education to the rural areas.
2010
Dr Kore realizes the dream project of establishing the USM – KLE International Medical School / Programme wherein students from Malaysia obtain their degree in medicine at the KLE campus at Belagavi.
2011
KLE Krishi Vigyan Kendra, Mattikoppa established to take modern day scientific farming practices and inputs to the rural areas to supplement and enhance livelihoods.
2013
Dr Prabhakar Kore Basic Science Research Centre (BSRC) established at KAHER, Belagavi to provide impetus to research in fundamental and applied sciences with focus on natural product and health sciences.
2015
KLE B V Bhoomaraddi College of Engineering and Technology, Hubballi is elevated to "KLE Technological University, Hubballi', presently a hub for startup-led entrepreneurship and a preferred destination for recruiters from major industries.
2016
KLE celebrates 100 glorious years of service to society. The Centenary Celebrations are graced by the inspirational presence of Honorable Prime Minister Shri Narendra Modiji.
2021
The organization expands its commitments in Health Sciences education by establishing the KLE Jagadguru Gangadhar Mahaswamigalu Moorusavirmath Medical College, Hubballi.
2022-2023
KLE Society celebrated Amrit Mahotsav- 75th Birth year of its inspirational leader Dr Prabhakar Kore through a series of events aimed at community engagement, social welfare and student development activities.
2022-2023
KLE celebrates 75 glorious years of its first engineering college, KLE B V Bhoomaraddi College of Engineering and Technology. Honorable Home Minister of India Shri Amit Shah graced the occasion.
A powerhouse of education, health care and Research!
Reach us now for queries regarding the KLE Society and their institutions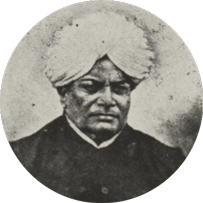 Rao Bahadur Rudragouda Chanagouda Artal (1851- 1932)

Born on 22nd March 1851, he went on to complete his education from Dharwad and Mumbai. Conferred with the prestigious title of Rao Bahadur by the British,his inclination towards welfare of Lingayat community at large was the prime inspiration in his founding role at the KLES in 1916. He also served as its first president from 1916-1928. The first school named after him stands a testimony to the immense sacrifice and service made by him towards the steady growth of the society since its inception.

Veerabhadrappa Gunappa Naik was born in Chachadi, a princely state in Saundatti taluka. His fluency and deft with English language as well as the yeoman services for the British raj during world war I earned him the coveted title of Rao Bahadur and the prestigious post of honorary magistrate. His dedicated service to the KLES as a founder member and Vice President are greatly acknowledged and remembered till date.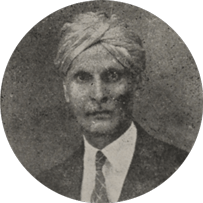 Rao Bahadur V G Naik-Chachadi (1882-1969)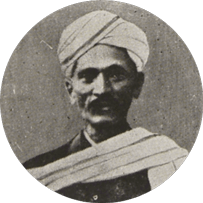 Rao Bahadur Vaijappa Anigol (1877- 1946)

Born in an affluent family in 1877 at Anigol, he pursued his primary education and took up the cause of upliftment of his village residents. His notable services during World War I towards recruitment of soldiers for the British army earned him the coveted titles of Rao Bahadur and Rao Saheb in 1942. He was one of the main philanthropists involved with starting of KLES. His contributions towards the smooth functioning of the society are immense and commendable.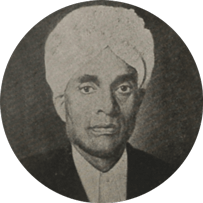 Prof. M R Sakhare (1892-1951)

Born in the year 1892 at Rajagoli in Hukkeri taluka, he finished his school education in Belgaum and Kolhapur. He achieved first class honors in BA (1914) and MA(1916).His zest and thirst for education motivated him in playing a key role in commencement of the first anglo vernacular school in 1916.He served as the first principal of GA high school and the secretary of the KLES from 1928-1935. He was the pioneer of fund raising for the society. Lindharn Chandrike is a wonderful literary work by him.

Born at Haveri in 1893, he completed his matriculation and went on to finish his MA with first class honors from Deccan College, Pune in 1916. He donned the roles of a teacher, Head master, Professor, founder life member and secretary in his wonderful and illustrious association with the KLES panning over a period of 35 years. He was the chief editor of two kannada weekly publications Jaya Karnataka and Prabodha. He also chaired the Akhil Bharatiya Kannada Sahitya Sammelana in 1944.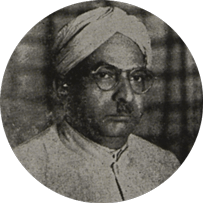 Prof. S S Basavnal (1893-1951)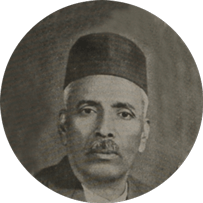 Shri. B B Mamdapur (1891-1973)

Born in a destitute family of Mamdapur village in Gokak taluka he overcame all the hurdles and challenges to successfully complete his MA from Deccan College Pune in 1916.He was very closely and actively associated with the inception and growth of the KLES. He served as the society secretary from 1926-27. He had an equally commendable achievement outside the society domain and served as a senate member of the prestigious Bombay University from 1938-43 and a member of the Legislative council Mysore from 1958-63. His contribution was instrumental in setting up the Lingraj College. He was a very humble soul despite reaching such zeniths against all odds.

Born in 1887 in Dharwad he finished his education in Kolhapur and Deccan College, Pune. He had an insatiable desire to spread the light of education which pulled him to the founding team of the KLES. He maintained the account books of the KLES at the time of inception and served in the capacity as teacher, life member and secretary. He played a key role in the commencement of the prestigious BVB college of Engineering and P C Jabin Science College, Hubli and the S Nijalingappa College, Bangalore. He was conferred with an honorary doctorate by the Karnataka University Dharwad where he also was a senate member.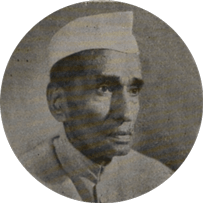 Dr.H F Kattimani (1887-1976)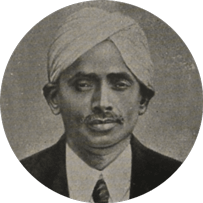 Prof. B S Hanchinal (1889-1964)

Born to a elite family of Hubli in 1889 he went on to complete his graduation from the Deccan College, Pune and joined the KLES anglo-vernacular school as a teacher. Fondly known as 'Cotton King' he sincerely and untiringly served the noble cause taken up by the KLES as a teacher and life member. He had a lion's share in starting the teachers training college, Belgaum. He was also a key member of the L.E association and Vidyavardhak Sangha Dharwad. A talented bright teacher and educationist, he was equally good at the sport of tennis.

Born in 1884 at Rabkavi he finished his primary education in Hubli-Dharwad and went on to complete his higher education from Fergusson College, Pune. He left his law course midway and returned to Belgaum to join and conceive the establishment of the KLES where he served as a teacher and life member. His love for public life saw him serve as member of Bombay Legislative Council for 14 years and played a very active role in the co-operative movement in Karnataka. He was conferred with Member of British Empire honor. He also left an indelible literary mark as an editor of the Kannada weekly 'Prabhakar'.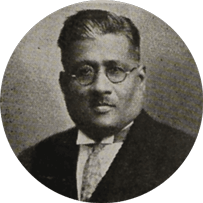 Prof. P R Chikodi (1884-1961)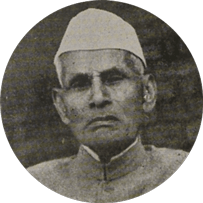 Sardar V V Patil (1888-1979)

Born in 1888 at Kachari village in Hirekerur taluka he finished his primary education in Dharwad and went on to pursue his agricultural studies in Pune. During this tenure he was influeneced by the freedom struggle and eminent freedom fighters such as Lokmanya Tilak and Mahatma Gandhi. He returned to Belgaum to join hands in the founding of the KLES and was chosen its first secretary. He gave up his life membership in 1931 and relocated himself to Hubli. He was conferred with the prestigious Padmashree award in 1951 and the State Government Award in 1966.
Sign Up Newsletter
Make sure you don't miss interesting happenings
by joining our newsletter program.
Contact
Head Office:
Karnatak Lingayat Education Society,
Tyagaveer Sirasangi Lingaraj College Road, Belagavi-590001, Karnataka
Tel: +918312404040, +918312404555
E-mail: infodesk@klesociety.org