Assessment and valedictory function for students trained under the Skill Development Initiative "Pradhan Mantri Kaushal Vikas Yojana" was completed on 5th Jan 2020 at KLE College of Engineering and Technology, Chikodi. KLE Society takes great pride in the PMKVY partnerships which facilitate skill development at the grassroot levels.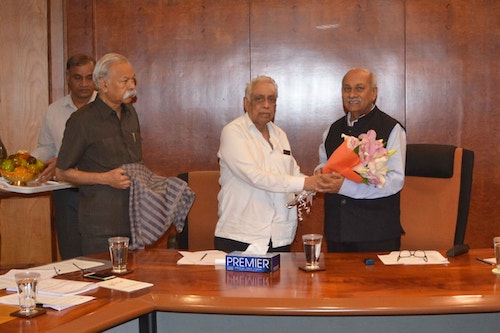 Dr Prabhakar Kore, Honorable Chairman KLE Society will be conferred the honorary Degree of Doctor of Science by Thomas Jefferson University (TJU), the second oldest University in USA. The honor which shall be bestowed in May 2020 is in recognition of his outstanding and selfless contribution to Maternal and Child Health Research through the multi country collaborative work conducted by KLE JN Medical College's Research Unit and TJU. The KLE family felicitated Dr Prabhakar Kore at the Society Head Office on 18th Jan 2020.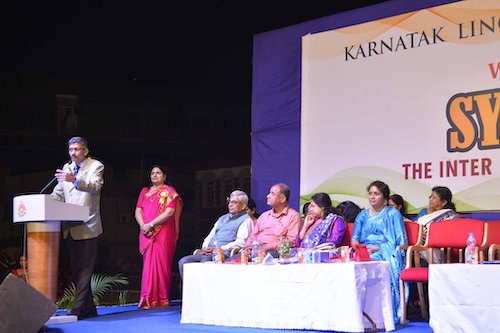 Inter KLE School Cultural Fest, Symphony X was celebrated with lot of fervour and excitement on 26th January 2020. Air Commodore Mr. R. Ravishankar VSM was the Chief Guest. Students from 21 schools of KLE Society participated.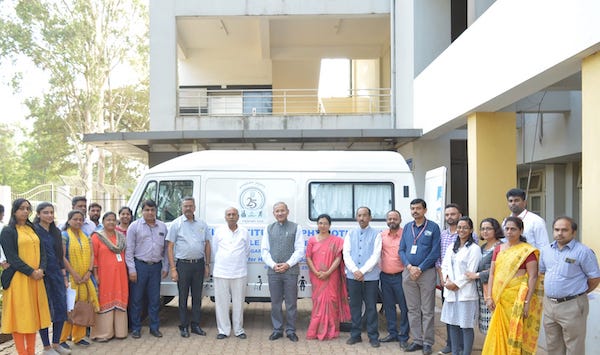 Mobile Physiotherapy clinic was inaugurated on 28th January 2020 at KAHER Institute of Physiotherapy, Belagavi by Dr. Prabhakar Kore, Hon'ble Chancellor, KAHER, Dr. Vivek Saoji Hon'ble Vice-Chancellor and Prof (Dr.)V.A. Kotiwale, Registrar, KAHER were present. The initiative will take much needed services to the doorsteps of the needy.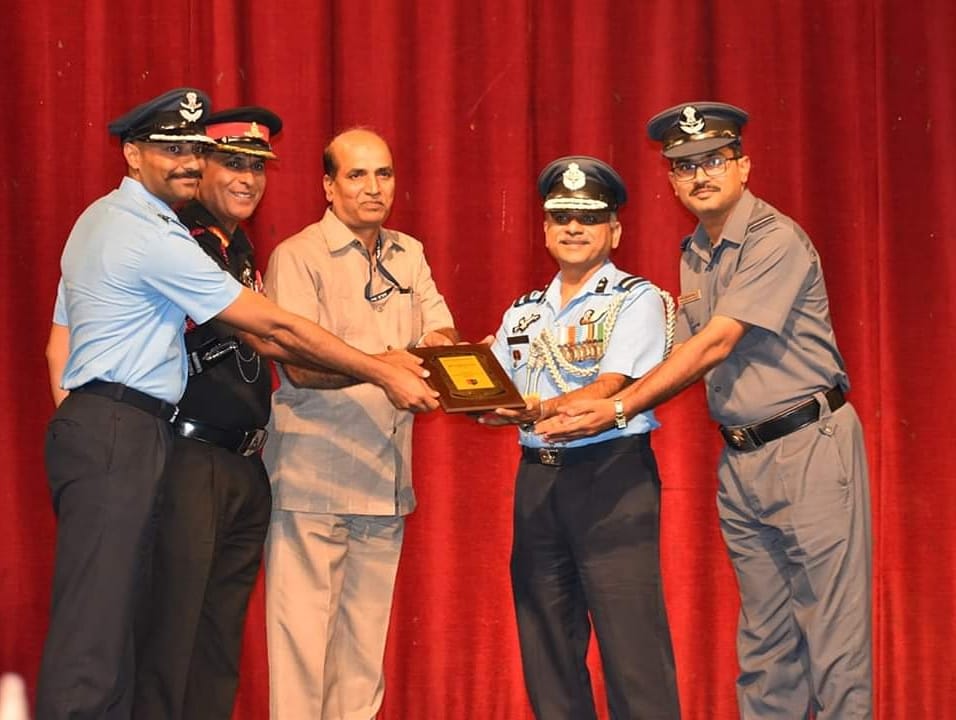 NCC Unit at KLE RL Science Institute, Belagavi under the leadership of Prof Kamagol secured the award as the Best NCC Institute of Belagavi NCC Group from Air Commodore L.K.Jain, Deputy Director General of NCC, Karnataka & Goa Directorate.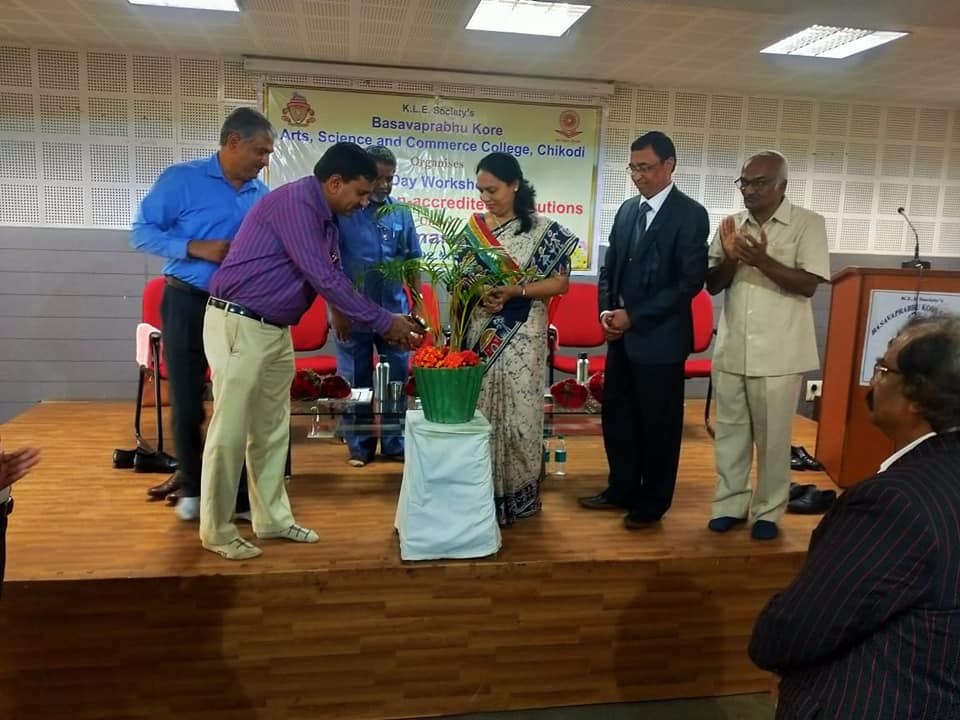 KLE BK College Chikodi is one among 167 across India selected under UGC Paramarsh scheme as mentor. The institution, on 14th Feb 2020, conducted a work shop on "Sensitising the non-accredited institutions". 200 beneficiaries from mentee institutions participated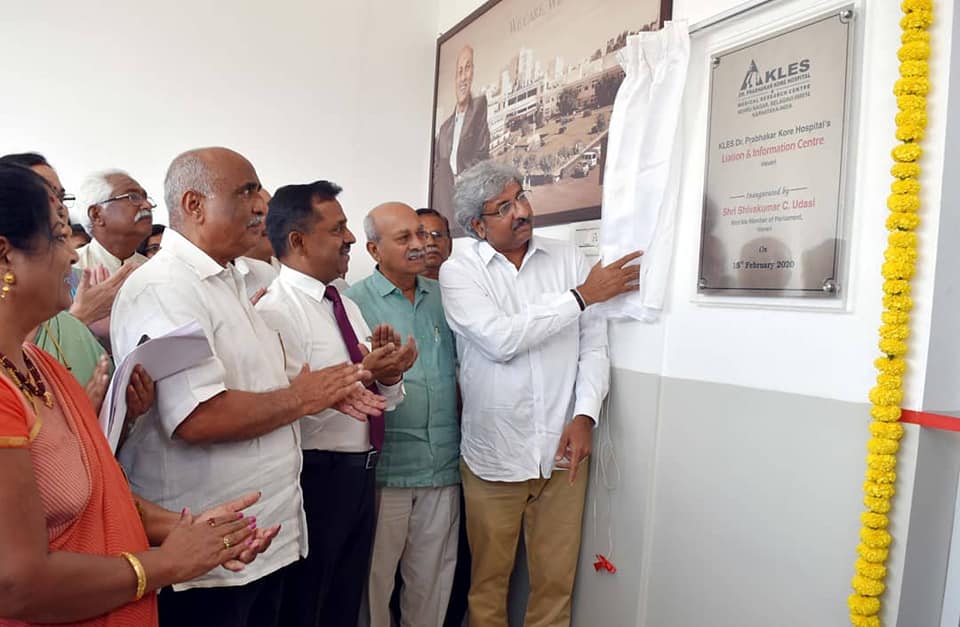 The Liason and Information Office of KLE Dr Prabhakar Kore Hospital and MRC, Belagavi, at Haveri was inaugurated by Shri Shivkumar Udasi, Hon Member of Parliament, Haveri on 15th Feb 2020 .KLE Society Chairman Dr Prabhakar Kore, Members of Board of Management and other dignitaries were present.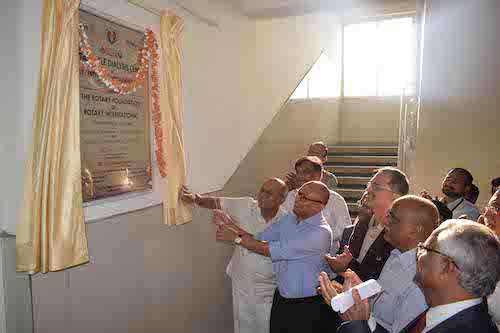 KLE Society continues its efforts to take the best of healthcare facilities and services to the doorsteps of the poor and needy. The Rotary-KLE Dialysis Centre at KLE Society's Centenary Charitable Hospital, Yellur was inaugurated on 26th Feb 2020.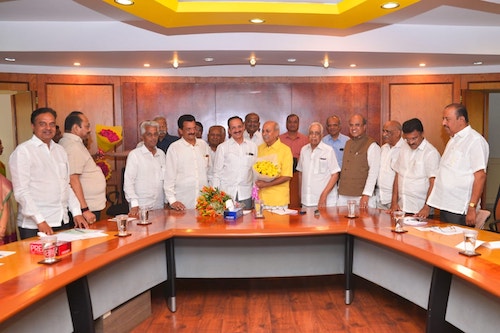 Dr Prabhakar Kore has been elected as Chairman KLE Society for the 8th consecutive term. In the first meeting of the newly elected Board of Management at KLE Society Head Office, Belagavi on 19th March 2020, Dr Kore was unanimously elected as Chairman.President, KLE Society, Shri Mahantesh Koujalagi, Vice Presidents Shri Raju Hanji & Shri Basavaraj Tatavati, and the other members of the Board of Management were present.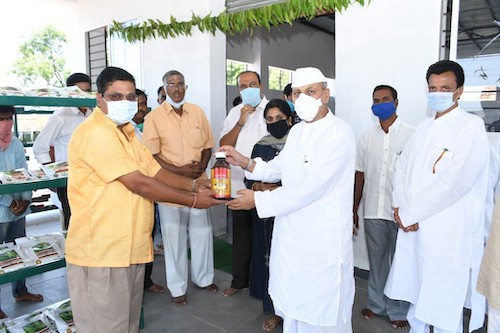 To support the local farmers, KLE has commenced operations of a Kisan Bazar on 28th April 2020 at ICMR-KLE Krishi Vigyan Kendra, Mattikoppa. Maintaining Social Distancing through the lockdown period, the outlet will provide essential farming inputs and act as a point of sale for farming produce.
11) The KLE Society has contributed a sum of Rs 2 crore to the Chief Minister's Covid Relief Fund. It was handed over to Honorable Chief Minister Shri B S Yediyurappa at Bengaluru on 6th May 2020.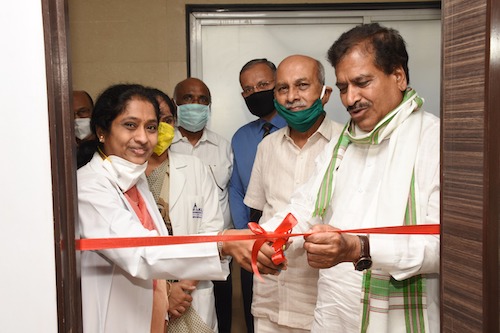 The Modern Molecular Biology Lab and COVID-19 testing facilities at KLE Society's Dr Prabhakar Kore Hospital and Medical Research Centre at Belagavi were inaugurated by Honorable Minister of State for Railways Shri Suresh Angadi on 14th May 2020. This is the first private laboratory in the region and will serve the need of testing individuals in and around Belagavi City .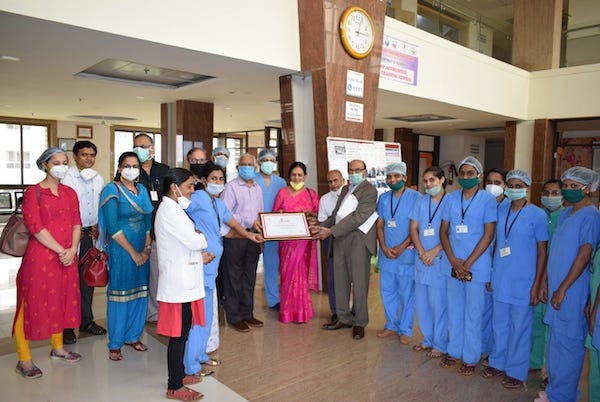 Dept of Obstetrics & Gynecology, KLE Centenary Charitable Hospital which is committed to high standards of healthcare services for the needy, obtained the "Manyata" certification on for compliance with standards of Federation of Obstetric & Gynaecological Societies of India (FOGSI).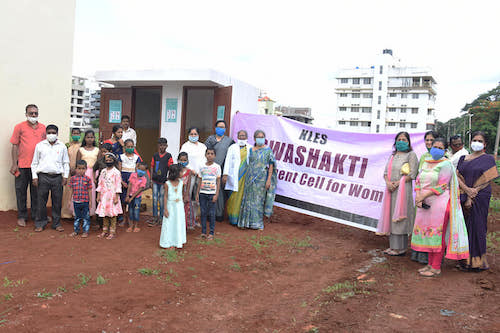 KLE Society's Swashakti Empowerment Cell for Women continued to make a difference at the societal level by constructing 2 toilets at Govt Marathi Lower Primary School No. 37, Nanawadi. The facility is a much needed relief for the girl students and teachers at this institution.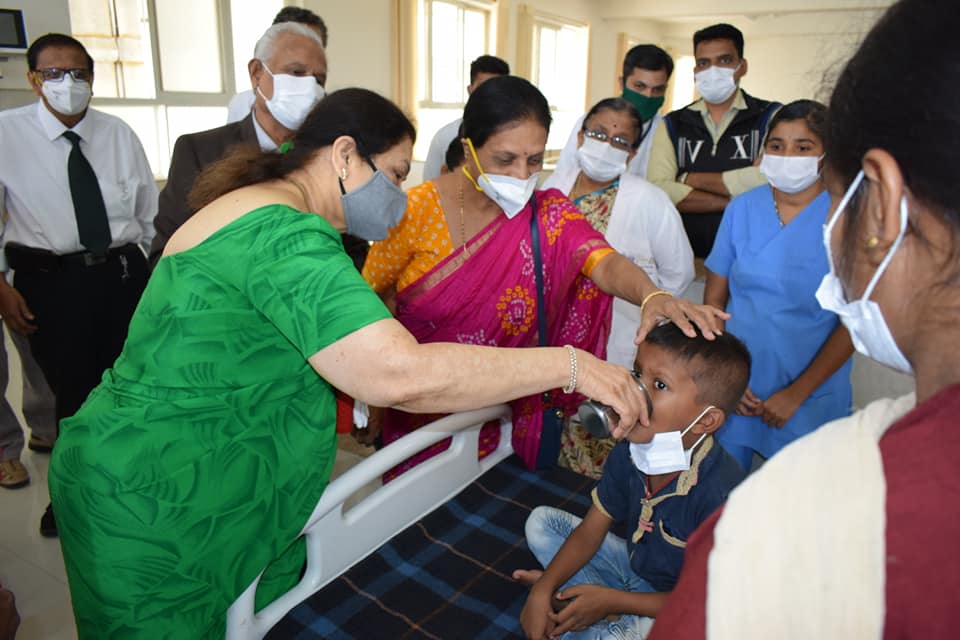 Smt Ashatai Kore inaugurated the "Ksheerbhagya" Scheme at KLE Centenary Charitable Hospital at Yelur Road, Belagavi on 1st July 2020. Under the scheme, free milk is provided to pediatric inpatients.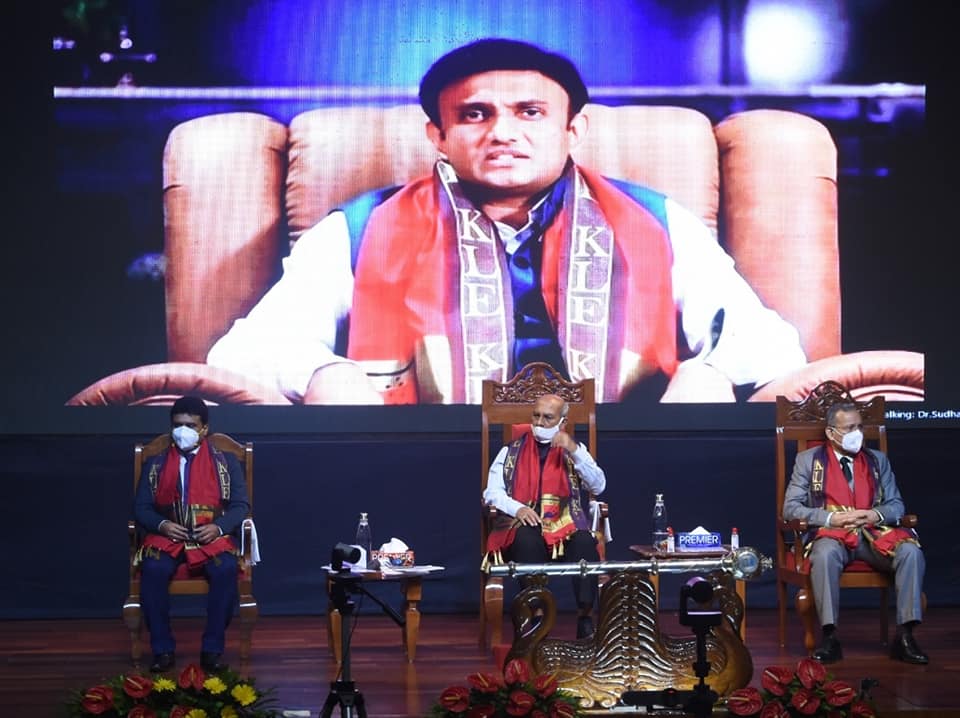 The 10th Convocation of the Deemed to be University- KLE Academy of Higher Education and Research (KAHER) was held on a digital platform on 14th July 2020. Dr. K Sudhakar, Minister of Medical Education, Govt. of Karnataka was the Chief Guest.In this convocation a total of 44 gold medals and 12 Ph.Ds and 1398 degrees including 9 post-doctoral (DM/Mch), 400 Post graduate, 886 Under graduates, 51 Post –Graduate Diploma, 14 Certificate course, 10 Fellow Ships and 16 Diploma completion degrees/certificates, were awarded.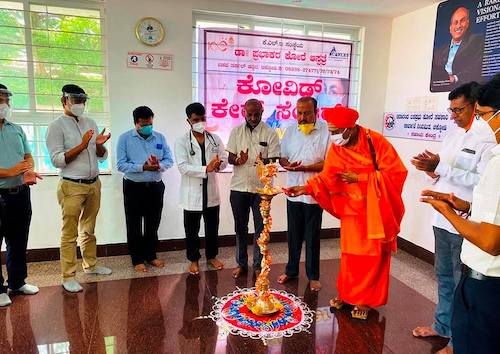 A "Covid Care Centre" has been established at KLE Dr Prabhakar Kore Hospital Chikodi. The Centre was inaugurated by Shri Ma. Ni. Pra. Shri Sampadana Mahaswamigalu Charamutimatha Chikkodi Taluk, Belgavi Dist on 1st September 2020. Members of the Board of Management and other dignitaries were present.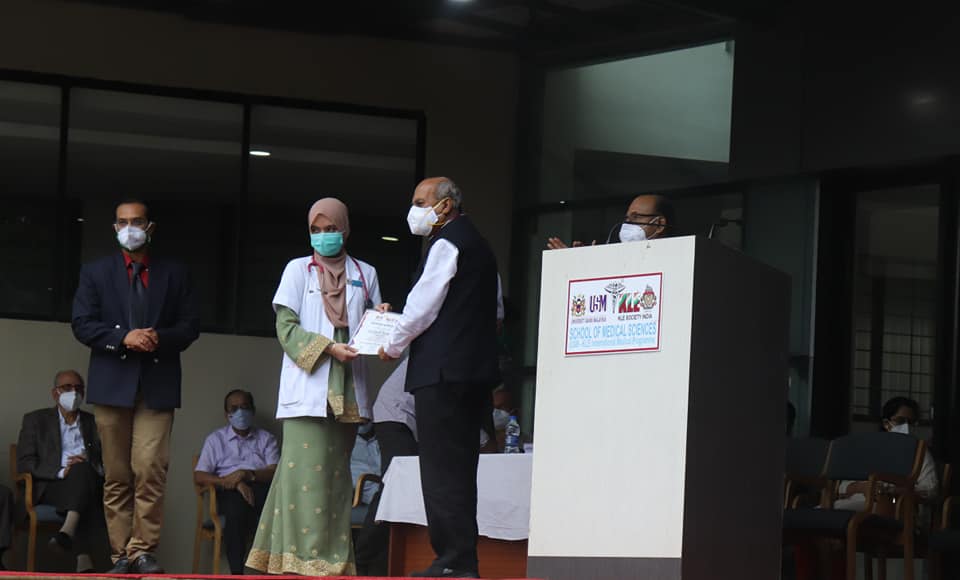 USM-KLE International Medical Programme, Belagavi celebrated its White Coat Ceremony (Graduation Day) of 6th Batch USM-KLE IMP students on 15th September 2020. Honorable Chancellor, KLE Academy of Higher Education & Research, Belagavi and Chairman KLE Society Dr. Prabhakar Kore was the Chief Guest. Dr. H. B. Rajasekhar, Director, USM-KLE IMP presided.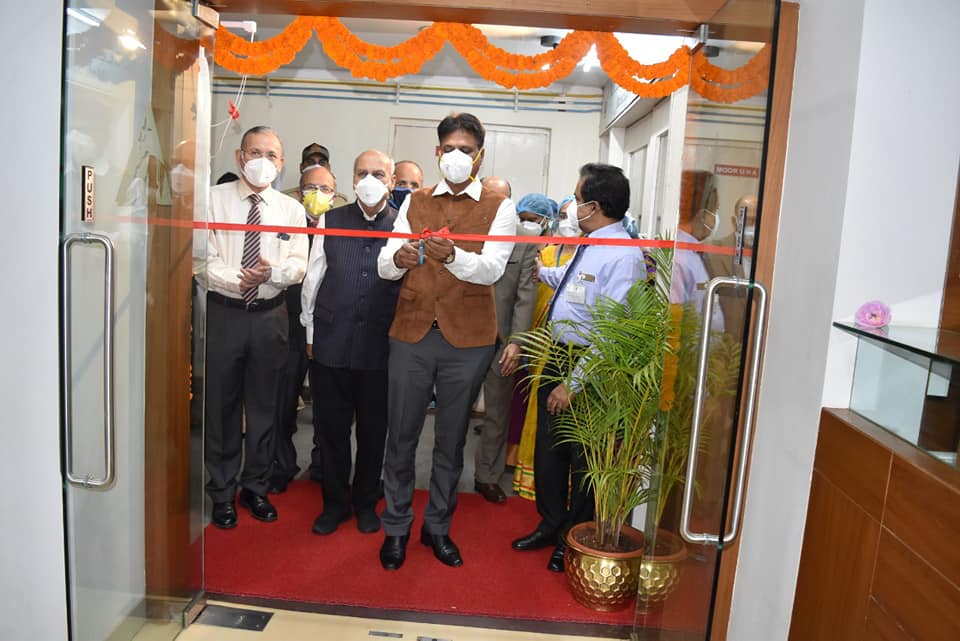 A Post Covid Care and Rehabilitation Centre in a separate block has been set up at KLE Society's Hospital Belagavi on 18th Sept 2020 to address the post recovery physiological and psychological needs of Covid patients. The Centre was inaugurated by Shri M G Hiremath, Deputy Commissioner of Belagavi. Dr Prabhakar Kore, Chairman, KLE Society and Chancellor KAHER, Members of the Board of Management, Dr Vivek Saoji, Vice Chancellor, KAHER and other dignitaries graced the occasion.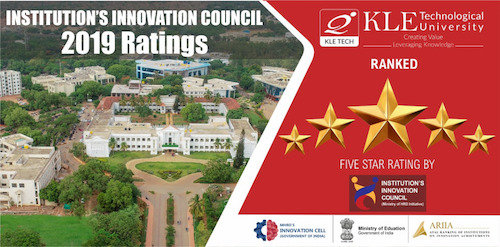 The "Centre for Technology Innovation and Entrepreneurship" at the KLE Technological University, Hubballi is paving the way for innovation and entrepreneurship, thus emerging as a front runner in the region in support of the "Make in India" and "Aatmanirbhar Barat Abhiyaan", initiatives. In recognition of the innovative learning initiatives, KLE Tech has been accorded 5 Star rating by the Institution's Innovation Cell (IIC) of the Ministry of Education, Govt of India for the year 2019.
Tata Education and Development Trust (Mumbai) through Lions Club Belgaum donated Covid relief materials (PPE kits and N95 masks) worth Rs. 52 lakhs to KLE Dr Prabhakar Kore Charitable Hospital, in recognition of the relentless services rendered to treat the needy patients suffering from Covid-19, free of cost.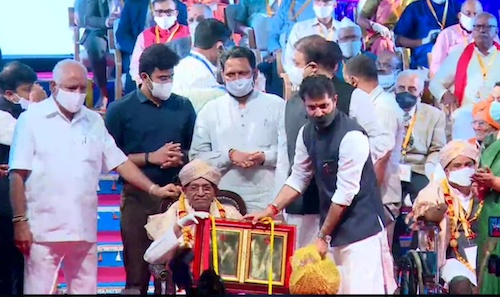 A lifetime of commitment to teaching and art culminated into a top honor from the state. Octogenarian Shri MG Vachedmath, a retired Drawing Teacher from KLES R L S High School was awarded the prestigious Karnataka Rajyotsava Award in the field of Arts.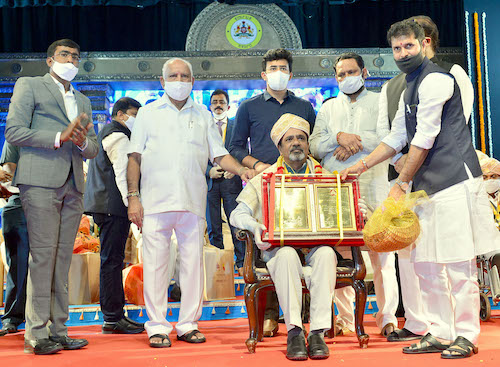 Dr.Ashok Shettar's role in redefining technical education especially in North Karnataka has translated into skilled human resource for industry and the emergence of KLE Technological University, Hubballi as a significant partner in the "Make in India" and "Atmanirbhar Bharat Abhiyan". A proud moment for the KLE Family as Dr Shettar was presented the Rajyotsava Award for the year 2020.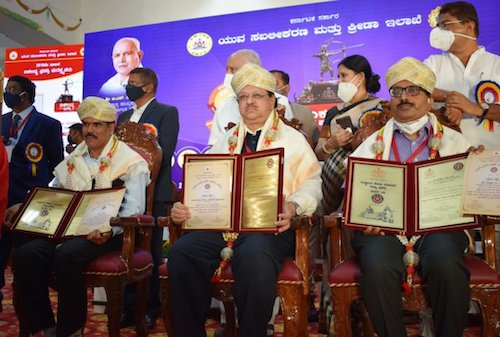 The National Service Scheme State Cell Department of Youth Empowerment and Sports Government of Karnataka has conferred KLE Academy Of Higher Education (KAHER) and Research with the best NSS University award. KAHER is the first deemed to be University to receive the said honour. Dr Shivaswamy MS, NSS Coordinator received the "State Level Best NSS Program Coordinator Award.
The KLE Society felicitated Ekalavya Award recipient Ms Geeta Danappagol at KLE Lingaraj College. She is one among the Judokas whose training needs have been adopted by the KLE Society in an attempt to facilitate opportunities and facilities for local athletes. KLE is also associated with the 'Khelo India' initiative.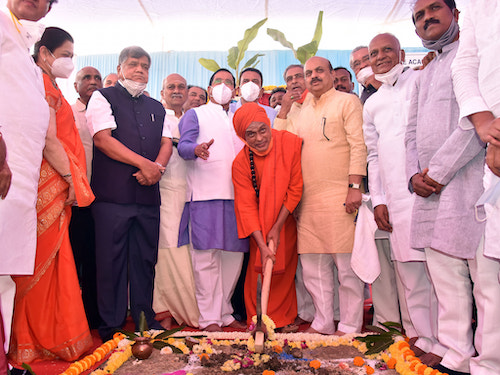 The foundation stone laying ceremony of 'KLE Jagadguru Gangadhar Mahaswamiji Moorusaviramatha Medical College and KLE Hospital', Hubballi was held on Thursday 24th December 2020. Union Minister for Parliamentary Affairs and Mining, Minister Shri Prahlad Joshi, Minister of State for Mass and Medium Industries, Govt of Karnataka, Shri Jagadish Shettar, Home Minister, Govt of Karnataka, Shri Basavaraj Bommai and other dignitaries graced the occasion which was blessed with the divine presence of His Holiness Shri Manmaharaj Niranjan Jagadguru Gurusiddha Rajayogendra Mahaswamiji, Moorusavirmath, Hubballi
Sign Up Newsletter
Make sure you don't miss interesting happenings
by joining our newsletter program.
Contact
Head Office:
Karnatak Lingayat Education Society,
Tyagaveer Sirasangi Lingaraj College Road, Belagavi-590001, Karnataka
Tel: +918312404040, +918312404555
E-mail: infodesk@klesociety.org