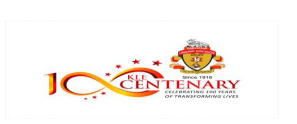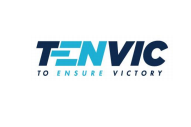 THE KLE CENTENARY CUP
State Level Inter-School Invitational Sports Meet
Organised by Tenvic
Sports Meet is a first of its kind initiative to provide children across nearly 80 schools in Karnataka a platform to demonstrate their talent and proficiency across 6 sporting disciplines. The tournament is co-hosted and conducted by TENVIC.
The KLE Centenary Cup will be held across Karnataka – in Bangalore/ Mysore, Belgaum, Hubli/ Dharwad and Gulbarga/ Sholapur and in two stages – preliminary rounds and finals. This unique design of regional competition and eliminations followed by a final event for the top 2 teams of each zone will ensure adequate opportunity for competition and the best emerging as winners.
The following are other relevant details of The KLE Centenary Cup:
Sports:
Cricket, Table Tennis, Basketball, Kabaddi, Chess and Swimming (Direct Finals in Jan, 2016)
Categories:
Table Tennis, Kabaddi, Basketball, Chess and Cricket (Boys Category Only) will be conducted for following age group.
Under 14 Boys & Under 14 Girls
Under 16 Boys & Under 16 Girls
Preliminary Stage (Inter School level): In preliminary round about 20 schools from each zone will be invited to compete at an Inter School Level. Winner & Runner –up from each sport in each category will qualify for finals to be held in Belgaum.
Venues and Dates

General Guidelines
All the teams shall be accompanied by a Teacher/Coach/Manager designated by the participating school Principal.
All expenses on items like travel, food, kit, boarding, Lodging etc will have to be borne by the participating School.
Every player/athlete/team shall carry with them the required documents as mentioned under title "Eligibility".
Each school shall be entitled to enter only one team in each category
A junior player can be permitted to play in senior age group, and then the participation in the original group will be forfeited.
All official Communication / Draw shall be displayed at the venue and that alone shall be the official communication in all respects.
Tournament is open to schools of State Education Boards, CBSE & ICSE in Karnataka.
Eligibility
Age:
The athlete/player should be within the particular age group on 31 December of the year of competition.
(a) Only bonafide students shall be eligible to participate in the Inter-School tournament  Feeding any non bonafide student shall lead to disqualification of the team.
(b) A player shall be under 14 &16 years of age on 31 Dec 2015.
Under 12 years :Born on or after 01.01.2004 ( Category only swimming )
Under 14 years: Born on or after 01.01.2002
Under 16 years: Born on or after 01.01.2000
IMPORTANT: IT SHALL BE MANDATORY –
To provide the documents for verification in original if asked for (Original DOB Certificate )
Players to carry school id card but this will not be considered for age proof.
To supply the team photo with school Principal along with the entry Performa, countersigned by the concerned Principal.
It is mandatory to produce a photo eligibility certificate issues by the Principal / School Head certifying the class / standard of study and date of birth. The form is send herewith. Players will not be allowed to participate without submitting this certificate. Please make copies of this form for your use.
For registration please contact mohan.kumar@tenvicsports.com or 9980979478
Sign Up Newsletter
Make sure you don't miss interesting happenings
by joining our newsletter program.
Contact
Head Office:
Karnatak Lingayat Education Society,
Tyagaveer Sirasangi Lingaraj College Road, Belagavi-590001, Karnataka
Tel: +918312404040, +918312404555
E-mail: infodesk@klesociety.org